Forget Madonna and Albert Einstein, the true icons are… ICONS!
Icons are an excellent way to clearly share a message that can be universally understood. They can represent large slabs of text in a more simplified and visually exciting way. For example, on a brochure rather than writing "we have an Instagram page and our page is called @paliantdesign, please check it out and give us a follow" you can simply use the Instagram icon alongside your handle and most people will get the gist.
You can also utilise the power of icons when explaining detailed or difficult information. People are more likely to understand and follow a sequence of simple icons than read through paragraphs of detailed and scientific language that can be overwhelming.
Icons can become so recognisable that they can replace text altogether and speak for themselves! Just look around and you may be surprised by how many icons you encounter every day.
Below are some examples of icons we have created this year. Clients from a variety of industries utilise the power of icons in their branding. To share a message, to reassure quality, to maintain consistency, to simplify. As they say, a picture is worth a thousand words!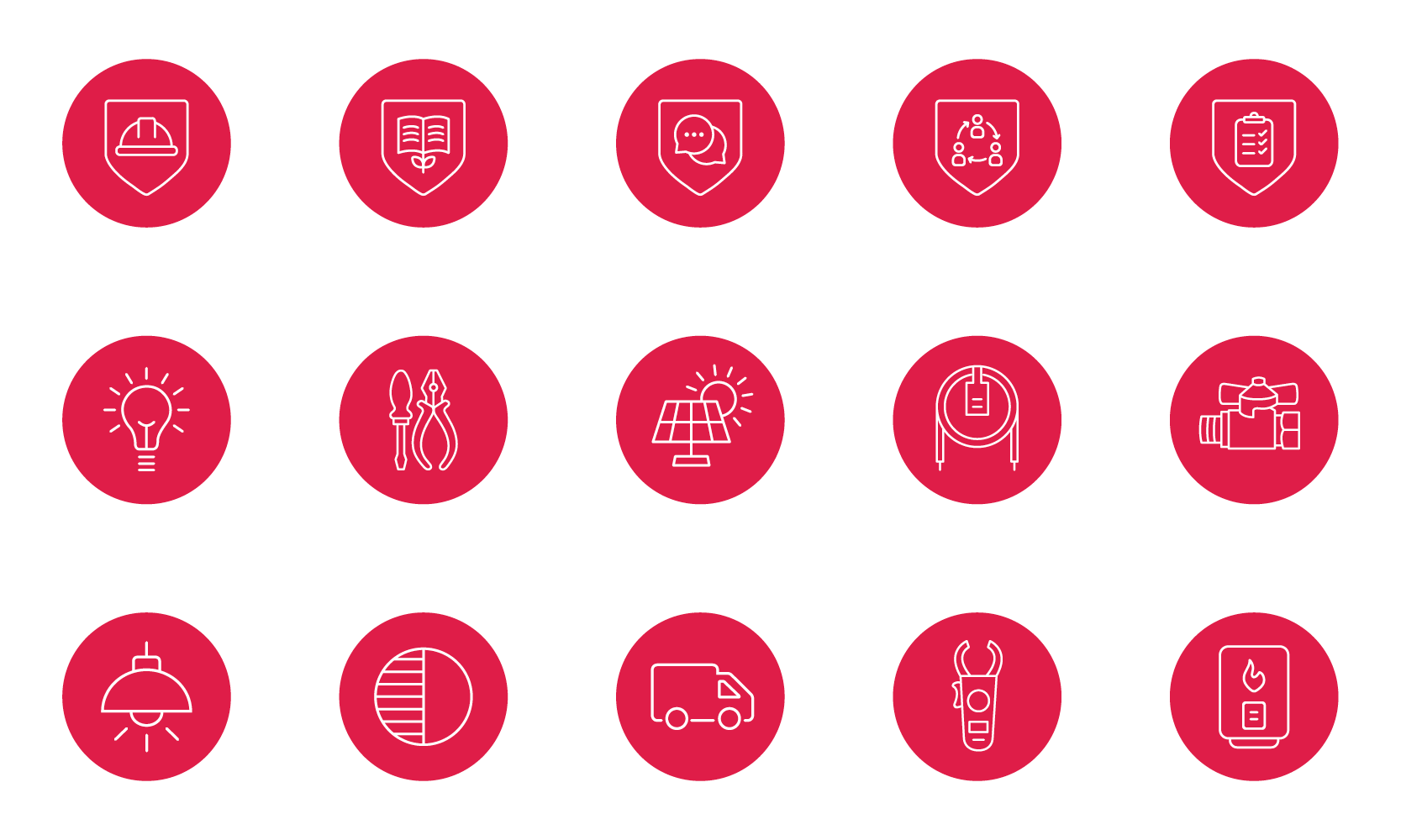 paliantdesign.com