We are Paliant Design
.
Delivering design with impact for brands with personality
.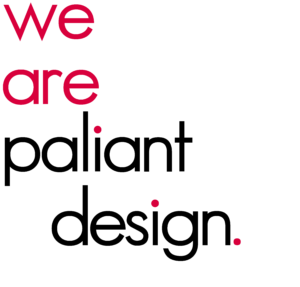 Delivering design with impact for brands with personality.
As your designer, your success, values and the heritage of your brand are always front of mind – but never stagnant.
Over time, we'll help you evolve your brand across all mediums to attain a comprehensive suite of marketing collateral that consistently communicates with impact.
More than a name.
Paliant is about trendsetting, trailblazing and not following the norm. It's a word we created for ourselves and it means you will never find another like Paliant!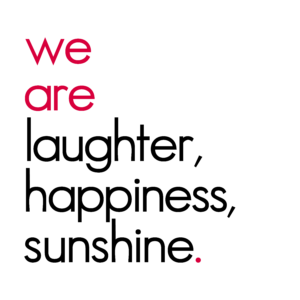 People and personality shape your brand and here at Paliant Design we are passionate about all things branding! It's the business to brand, brand to customer connection we care about.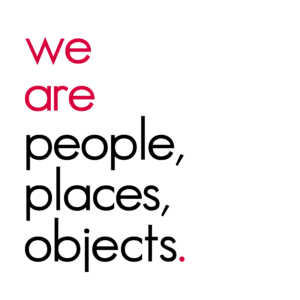 At Paliant Design we believe impressions matter, creating impact and lasting connections builds the relationships that matter and we continue to pride ourself on this.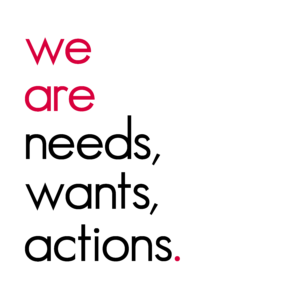 We say yes and figure it out. No task is too big nor too small, it's what you need, and we are here to support you. At Paliant Design, we are ultimately the extension of your team!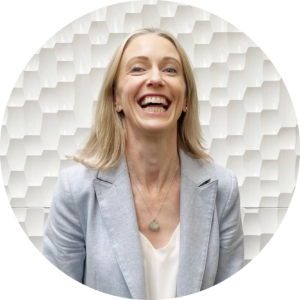 Meet Alice, our Managing Director
.
What you see is what you get! I have a big smile and I love to laugh. I have a passion for design and feel so lucky my passion continues to grow over the 20+ years I have been in the design industry. The creative challenges we face, the problems we solve and the branding impact we make is varied, it is inspiring and I love it! I have been fortunate to develop some incredible long-term relationships with my clients, ultimately becoming an extension of their team.
I am also mother to 3 incredible children; Jade, Harley and Amity, so busy is an understatement. Do I get things done? Absolutely! As they say, need something done, ask a busy mum!
I am a true believer in following your passions and surrounding yourself with positive energy. I am grateful for all that I have and the lessons I have learnt. Life is what you make it, so step in and enjoy the ride!
So reach out and say hi! I would love to catch up for a coffee and get to know the incredible story you have.
I'm Nyssa
.
Creativity bleeds into all areas of life for me, from design to photography, to restoring furniture, to designing a garden. I am a fan of a good power tool and you can usually find me in summer by the ocean.
I'm Bonnie
.
Family and friends are number one and you will find me regularly flitting between Adelaide, Port Pirie and Melbourne, trying to keep up with my social calendar! When I was 5, I was pretty sure I'd be a chef when I grew up. Now I spend my downtime increasing the waistlines of the people around me.
Join our team!
Have you dreamed of working in an exciting, versatile and rewarding design studio environment? Are you fun, creative and ready to rock it out? If this is you, then you could be our newest team member… YAY!
Are you creatively savvy? We are always on the look out! Send your CV & portfolio to info@paliantdesign.com with subject line 'Savvy Creative'.
Best graphic design team that we've ever worked with! No task is too difficult or not able to be delivered on time and to an amazingly high standard.

Patritti Wines
I have had the pleasure to work with Alice and the team at Paliant Design for over 8 years in both previous and current roles as a Marketing Manager and can honestly say that they have set the standard of what a true agency partner should be.

Tas Manoleskos

Legend Corporation
Alice is an outstanding graphic designer. Her style and attention to detail impressed me so much that I use Alice and her team on our special projects such as ebooks, guides, workbooks and styling. I highly recommend Alice.

Kristan Livolsi

Business Growth Mindset
Paliant Design has been our most important and treasured partner for over a decade and has been a key contributor to our success.

Rob Leonard

Raw Advertising
Alice and the team have a very quick turn around, don't over complicate things and have invested into knowing more about our group of businesses. We would like to see an already strong partnership continue to grow.

AAW Global Logisitics
Highly recommend, the services supplied were of outstanding quality, delivered in such a short time, amazing work! Will definitely be recommending you to others and will be using you again.

Shiralee Wood

Brodie Collection Services
Paliant Design has exceeded our expectations far beyond what we had anticipated. Our capacity to work with someone intimately who genuinely understood our needs and requirements was critically important to us.

Daniel Buberis

Project 6 Foundation
I have worked with Paliant Design for a number of years and they been one of the best suppliers to work with. The quality of work is always exceptional and they are a true customer centric service. Paliant Design is able to provide not only savvy designs, but also flawless executions. Paliant Design truly acts as an extension of the project at hand and a trusted partner.

Olivia O'Brien
It was an absolute delight to work with Alice on our new logo design. Her professionalism and patience made the whole process easy! Our preschool community and the office of the Minister were all full of praise for the amazing design that reflects our story so beautifully!

Marie Kelakios

Rose Park Preschool
Paliant Design have become a valued partner of our business. Alice is very prompt with her responses and quick with completing tasks. It is critical our Marketing Partner understand our needs for each project and can deliver with a fair amount of independence. Paliant Design delivers this for us.

Scott Leal

AAW Global Logistics
Paliant Design assisted with the design of brand new logo's and business cards for my new venture. All of the concepts were exactly as I had asked for in my brief, making the process straightforward. I will use their services again in the future and I would highly recommend them. My expectations were high and they were exceeded. Thank you to Alice and her team.

Amy Hollister

Infinite Auditing and Compliance
A big thank you to Paliant Design for their amazing work on the redesign of my brochures. Their professional approach, design work and efficiency has been nothing but outstanding. I have highly recommended Paliant Design to other potential clients, who have been thrilled with the transformations they have created.

Michael Walsh

EziCleen
Paliant Design are very accomodating, very thorough and extremely efficient. We love their design style and the various options that are given with any new job. Very creative!

Jordan Camporeale

Conyngham Street Childcare Centre
As a small business owner you need a team of professionals to step in with their expertise, Alice and the team at Paliant Design are definitely my 'go-to' for all things creative. They have recently refurbed my tired logos etc, I am super happy with the service Alice has provided and the end results speak for themselves.

Adam Nettleton

Adam Plumbing & Gas