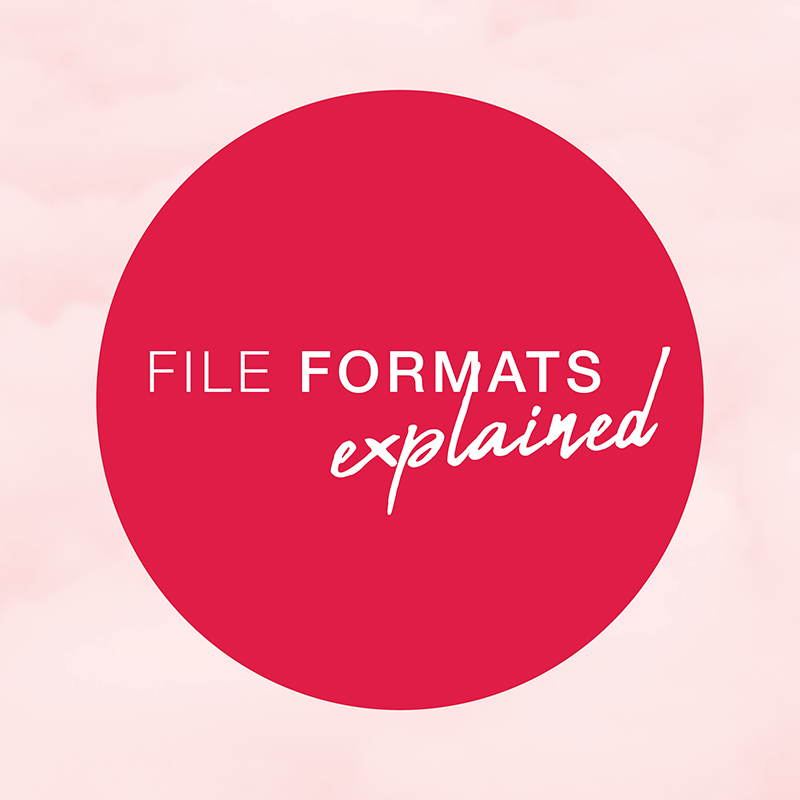 Let's be honest, there are a lot of different file types now that technology has gone gang busters! When we create a logo library for clients, we include an array of file formats and an example of its preferred use. This is so when a signage company needs to put your logo on the building, or when your ordering business cards you have exactly what you need to give them knowing the quality is maintained.
While there are many file formats that a graphic designer uses day to day – we have created a short guide of the most predominant ones you should know about to help you decipher which logo format suits the right project! Remember you generally just need to identify the extension (.name) instead of the fancy longer name!!
VECTOR FILES
These type of files can be increased or decreased by any percentage and still retain maximum quality as they are made up of geometric shapes, patterns and text.
Vector file formats include:
(.eps) encapsulated postscript
(.ai) Adobe Illustrator
(.pdf) Portable Document Format
Best uses: signage, banners, large scale projects
RASTER FILES
These file types are what we call 'pixel based.' This means that images are made up of a set of grid dots called pixels that have a colour value. These files do not retain quality when they are increased above 100% as they will lose resolution and blurriness or the pixels become obvious.
Raster file formats include:
(.jpg) joint photographic experts group
(.png) portable networks graphic
Best uses:
(.jpg) – letterheads, internal documentation, CMYK / RGB;
(.png) online , RGB only, transparent backgrounds

When we create a logo library for clients we also provide the logos in multiple colour spaces depending on the client needs. What we mean by this is we provide a CMYK library (most common), Pantone library (pantone colour matching system if applicable), RGB (web uses) and MONO (black and white version for those simple applications or when you want to reverse out your logo onto an image or other colour).
So there you have it – a quick guide to the main file formats we use when creating logos for our clients. We hope you find it helpful in knowing how to identify which format to use for which project for maximum impact.